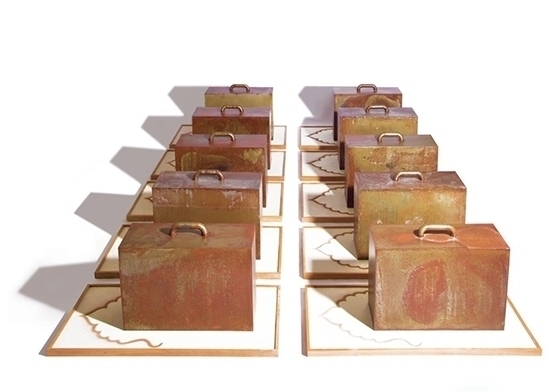 Solo exhibition of Yashar Azar Emdadian
Opening at Aaran Projects on 20th May 2016.
This exposition is the result of five continuous years of artistic practice, with concentration on concepts such as identity, borders, psychological warfare, immigration and Paranoia. In this exhibition artist aims to transfer these concepts to his practice and by adding nominative dimension, establishes a direct connection with the audience and offers his own perceptions of some of the most important social and political concerns of a generation that has grown up with two cultures.
The art works presented in this exhibition are not a series but they are all connected and are a continuation of each other. The choice of works and the varied mediums such as sculpture, video, installation and print, are part of artists emphasize on choosing each medium as a fitting format to carry his message through.
Yashar Azar Emdadian, born in 1981, Yashar is born to a family of renowned Iranian artists. He has grown up in Paris and his character is shaped with his dual culture of his home country and his adapted country France. For the past three years he has Moved to Iran and lives out of the Mega City of Tehran. He is born to a family of renowned Iranian artists and having been surrounded with arts throughout his life, He has experimented with different mediums such as print, photography, painting and sculpture. He has worked with artists like Davoud Emdadian, Reza Deghati, Frank Denon and Sylvie Lejeune.