October Newsletter
Oct. 05, 2011
Maryam Amini
The Manner of Silence
Solo exhibition at
Running Horse Contemporary Art Space
Sleep Comfort Depots, Medawar, Beirut, Lebanon
www.therunninghorseart.com
Opening on 12th October 2011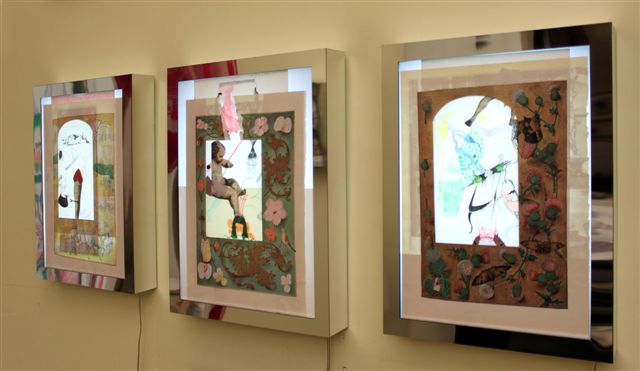 The Running Horse will present a solo exhibition covering several aspects of the practice of Maryam Amini, a notable growing Iranian artist whose multifarious body of work reflects with grace the dark yet delightful nature of the "human".
The interactive series of works produced for the exhibition entitled "The Manner of Silence" is a reconciled assemblage of rganic drawings, paintings, light-box installations, resembling a cabinet of curiosities. These works show objectified and faithful reproductions of nature, animals, and historical moments, all floating in a gauzy white field and inciting our gaze to discover a dreamy environment that transports the viewer into her subconscious, automated landscapes. Amini, in her usual manner uses paper and canvas as an intimate journal creating "a language to scream while whispering", as Fereydoun Ave puts it, in a ountry where otherwise her voice would be stifled. It is an expression of a passionate self in restrained and calm codes.
(Excerpts from text written by Lea Sednaoui for gallery publication)

Barbad Golshiri
Cura; The Rise and Fall of Aplasticism
Curated by Katya Krylova
Fourth Moscow Biennale
At Solyanka State Gallery
A three days Performance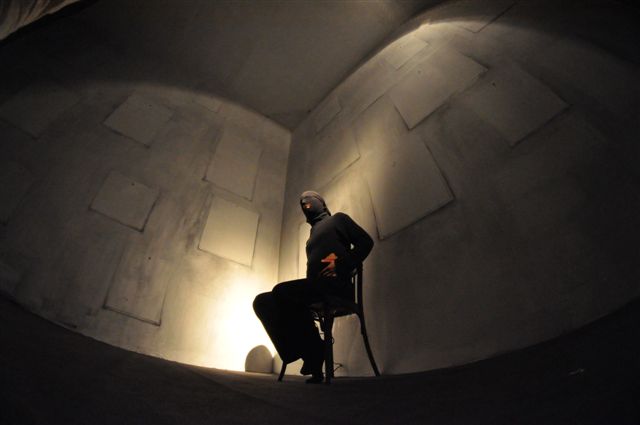 Barbad Golshiri continues his practice of Aplastic Art, the limits and possibilities of artistic Expression by turning to the practice of long durational performance.
Having noted the fall of Aplasticism in his own philosophical reflections with
References to Malevich, Rothko, and the founders of the Theater of Absurd
(specially Beckett), Golshiri transfers his text in to the space of Physical
Communication as he seeks a new expression of old meaning. During a continuous, hours Long experiment in the museum space, he passed through the downward spiral of Aplasticism, whose reserves he argues have been utterly exhausted over a century of exhibitions, just as the potential of the plastic arts, oriented towards visual perception, were also exhausted once upon a time.
Golshiri made the journey from "Black Square" (the zero point of Aplasticism , which marks the end of the history of visual Art's evolution) to an existential performance an Investigation of the proposed problematic at the intuitive level , through the experience of psychological and physical stress during an exhausting experiment on the artists body (Excerpts from Catalogue).