Iranian Art in New York and Sydney
Jul. 03, 2012
Farsad Labbauf
Solo exhibition Beyond the Veil
July 6 – August 4, 2012
Blank Space
511 West 25th Street Suite 204
New York, NY 10001
212 924 2025 | www.BlankSpaceArt.com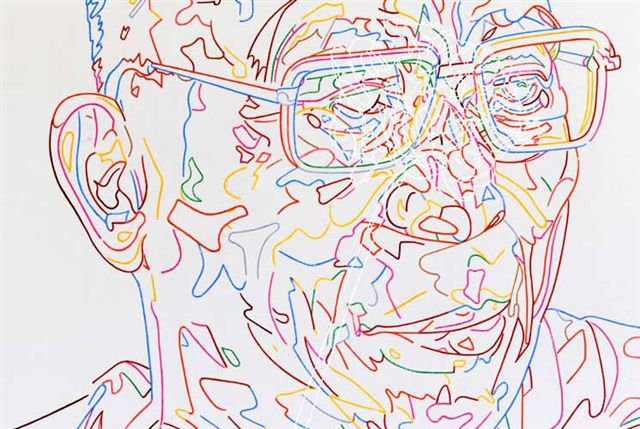 Tenzin Gyatso, 14th Dalai Lama, Enamel on Primed canvas, 42×54 inches
BLANK SPACE presents a solo exhibition titled "Beyond the Veil" featuring the selected works of Farsad Labbauf.
In describing this body of work Labbauf states: Beyond the veil is a meditation on what lies beneath the form; a world where subject and object merge into one. These works continue to explore the interplay of connections among an array of subjects from my favorite Superheroes to spontaneous apparition of golden squirrels.
Educated at Rhode Island School of Design, Farsad Labbauf has been featured in group and solo exhibitions for over 20 years, most recently in Iran, the US and the Netherlands. Collections showcasing his work include: Saatchi Gallery (London, UK), Saalsall Private Museum (Dubai, UAE), Museum of Contemporary Art (Esfahan, Iran), Walt Disney Corporation (Orlando, US) and Carstens de Boer Art Collection (Amsterdam, Netherlands).

Contemporary Iranian Art
At New Albion Gallery Sydney, Australia
Affiliated Exhibition of the Biennale of Sydney
Opening on 5 July – 4 August 2012
New Albion Gallery
55 Oxford Street
Surry Hills NSW 2010.AUSTRALIA
www.newalbiongallery.com
The exhibition was produced by New Albion Gallery, on recommendation of artist "eX Medici" who has been traveling to Iran and has a passion for Iranian art. Showcasing among others, works by artists of gallery: Haleh Anvari, Barbad Golshiri, Abbas Kowsari, Behrang Samadzadeghan, and Jinoos Taghizadeh will be on display.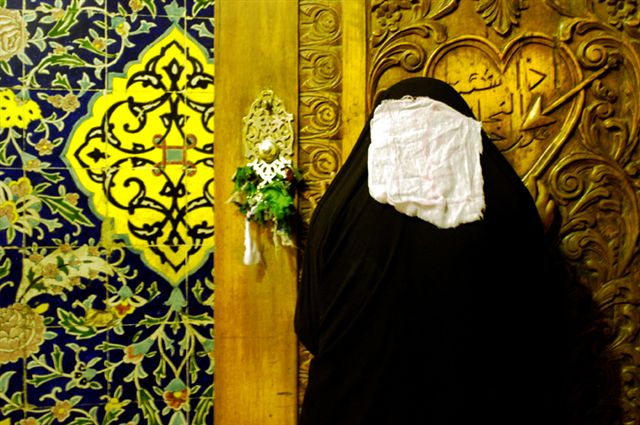 Kowsari, From series "Moharram", 70×100 cm
Preface of catalogue by Dough Hall
The 13 artists represented in this exhibition work across media with which we are familiar. They are engaged locally and speak to us with a visual language which is universal. The subject matter
might be specific but we see it through the lens of individualism.
There's a poetic transcendence in perpetual play, often quietly witty, but never gratuitously flippant.The Australian artist, eX de Medici, is included in the exhibition. She is best known for her large water colors which synthesize direct experience and become emblematic of social and political circumstances; they are usually laden with historical references.
eX and I have a mutual long-standing interest in non-Western cultures. The idea for the exhibition was developed in the wake of her visits to Iran – her love of Persian history, its art and the people she met; she will return to Iran soon.
This is an important exhibition and we are honored that galleries and artists responded with great enthusiasm to participate. The Middle East has been subject to typecasting,
often suggesting that cultures are somehow mass-subservient: recent events disprove that. And as this exhibition reveals, the individual's expression over notions of a doctrinaire collectivism are clearly manifest.