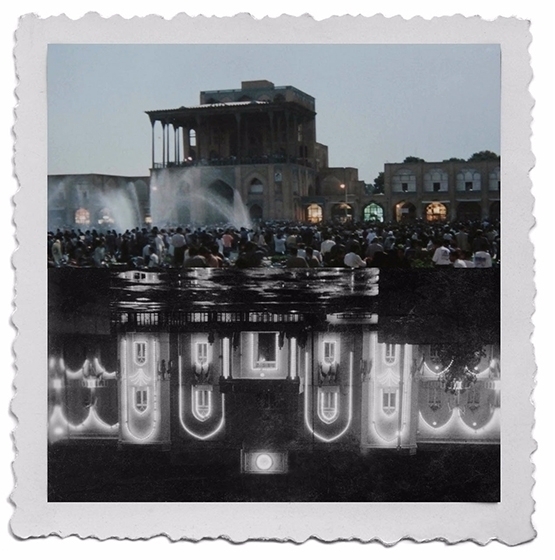 Solo show by Naghmeh Ghassemlou
Aaran Gallery is pleased to present latest works of Naghmeh Ghassemlou. The new series of works circles around time, and how the passage of time shapes our identity. In this highly personal series, Artist whose earlier series of works are part of permanent collection of LACMA (Los Angeles County Museum) and TMOCA, (Tehran Museum of Contemporary Art), merges her own photographs with that of her father, Reza Ghassemlou, who owned and operated "Photo Asia Shop", in Tehran between 1950s to 1970s.
She writes: The first image of the series "Me, And My Dad", is the result of years of probing and playing with my father's photographs, and the idea of finding a way to connect moments of his life with mine. The challenge was to maintain the entirety of image, by connecting two separate photographs taken at two different times and places, and to connect them in a way that the least amount of separation is evident to the viewer, in other words the points of excision and connection are of outmost importance and this was my main concern. Neither of images were meant to come together, but were chosen from archive to create a third image. Although the contents of the third image are taken from the two photographs but the result is neither the first nor the second photograph. The new image has its own meaning and identity and independently stands on its own merit.