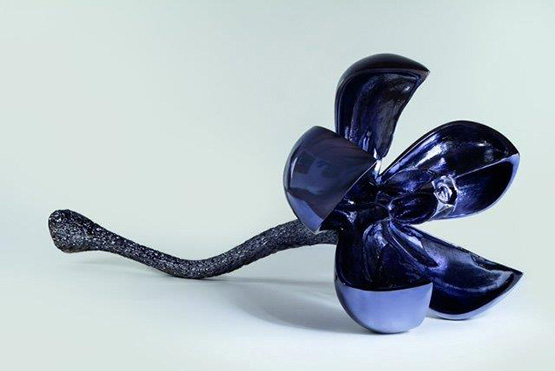 It Is Fall
Behdad Lahooti
Opening on 11th November 2016 up to 24th November 2016.
Aaran Projects
No. 5, Lolagar st., Neauphle Le Chateau.
Tel +98 21 66702233
Working days, except Saturdays 1-7 PM and Fridays 4-8 PM.
Behdad Lahooti in his fourth solo exhibition at the gallery, explores the very idea and discipline of sculpting . With an indifferent posture, artist insists that the works are not determinative or symbolic. They are also neither representational nor instructive. These pieces that appear to have come out of an industrial conveyor belt, have lost their function, but the essence of their beauty as found in nature is accentuated.
For centuries humans have controlled the nature, fearing it and trying to regulate it and at the same time extract what they need from it. Artist chooses organic shapes and by enlarging and painting them with jazzy colors that are part of modern day life, he creates his own "natural domain"; fabricated out of a homogenous synthetic mass of material made for technological civilizations of our era.
The installation of literally hundreds of pieces creates layers and patterns, with pauses and silences. There is an emphasis on spatial aspects of sculpting, large installation are the final work, or not; the choice falls on the viewer. But it is through the installing of the pieces that artist re-conceives the media of sculpture, in fact in this way the media can be stretched to infinity. By avoiding reference and symbolism, these works are parody of representation, and refuse to pretend to be anything but themselves. Nothing is in itself more this than that. Through appropriation of nature Behdad Lahooti creates his own Readymades, and by his illogical but measured and balanced set ups he betrays his skepticism and uncertainties in our Age of Doubt.