Why Did You Wake me Up? – Dadbeh Bassir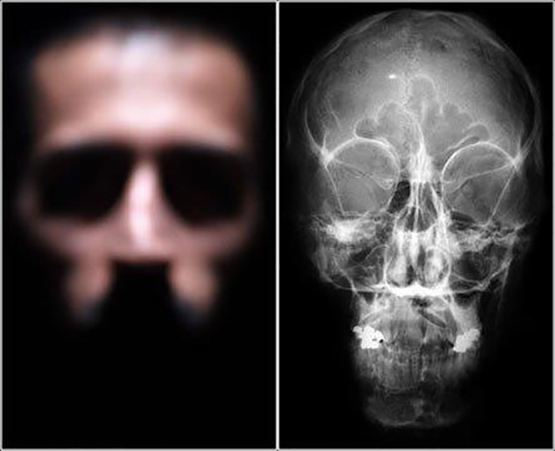 Solo show by Dadbeh Bassir
The photographs of Dadbeh Bassir have a certain vivacity and that is perhaps why you Encounter them. The act of 'taking' a photograph is not mundane to him, every single detail from inception to method is thorough and the final product gives to viewer as much as it takes from them. The viewer responds to the images and it appears that it is this reaction that artist anticipates above all.
He weaves his personal emotions in to his paced out narratives. In his self portraits he faces his dilemmas; He dissects scans and x-ray films of his own body and demystifies them, the sinister unknown becomes an object of utter beauty. In similar approach by juxtaposing the bland cityscape and the infinite sky – through careful placing of mirror, artist creates a dreamlike world, where uncertainties and fears are omitted.
The Feared Unknown is now embraced and made in to the Familiar and thereby the world is altered and is tangible and more likable.
Dadbeh Bassir's involvement with image making is measured and profound, every single piece feels pre determined and unwavering. Every Shot is treated as The Last Shot. His body of work appears to be a collective response to the world, whether as series of works or single frames.
For this exhibition he has chosen works that visually are different from each other, the cohesion is to be found through careful study of the concept of each image and the clue will be to take the title of the exhibition as the precursor, and to fit in the single pieces in to the cross word.
And that is perhaps why he is simply the best kept secret in the vibrant photography scene of Iran. This exhibition will be a rare occasion to study this brilliant image maker and his mannerism.