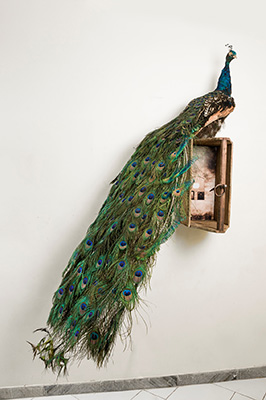 Opening at Aaran Projects on 29th January.
This exhibition is dedicated to ten of the leaders, activists and journalists who were brutally murdered during the Constitutional Revolution in Iran (1905-1907). Their names are engraved on conscience and history of this country:
Mirza Reza Jahangir Khan Sour Esrafil – Journalist
Sheikh Ahmad Rouh ol Ghodos – Journalist
Malek ol Motekalemin – Leader and Grand orator of Constitutionalists
Ghazi Ardaghi – Activist
Mirz Ebrahim Agha Tabrizi – Member of Parliament and Journalist
Seyed Jamal ol Din Vaez Esfahani – Leader of Constitutionalists
Sheikh Ahmad Rouhi – Activist and Journalist
Seyed Mohammad Tabatabaie – Leader and Activist
Saqat ol Eslam Tabrizi – Leader and activist and Author
Prince Yahya Miraz Eskandari – Member of Parliament and Journalist
The Persian Constitutional Revolution took place between 1905 and 1907. The revolution led to the establishment of a Parliament in Iran and opened the way for cataclysmic changes in Persia, heralding the modern era and the rule of law and promising freedom of speech.
The monarch Mozaffar ad-Din Shah signed the constitution in 1906, but he died shortly after and was replaced by his son, Mohammad Ali Shah. The latter abolished the constitution and in June of 1908, with support of British and Russians, bombarded the Parliament. Russian colonel Vladimir Liakhov who was the commander of the Persian Cossack forces, formed as a elite cavalry unit in 1879, lead the forces in shelling the Majles, killing hundreds of people and later on executing leaders and Journalists of the Constitutional Movement. The Shah kept himself confined to his residence at Bagh-e Shah fort in west of Tehran. A number of captured constitutionalists were imprisoned at Bagh e Shah and tortured and killed.
In retaliation and by July 1909, pro-Constitution forces marched from provinces of Azerbaijan and Gilan towards the capital and were joined with forces of tribes of Bakhtiari and Qasqai. They were able to capture Tehran and re-establish the constitution.
On 16th July 1909, the parliament voted to place Mohammad Ali Shah's 11-year-old son, Ahmad Shah on the throne. Mohammad Ali Shah abdicated and fled to Russia, later to Turkey and died in San Remo Italy. Every Shah of Iran since Mohammad Ali Shah has died in Exile.