Angels, Saints And Co.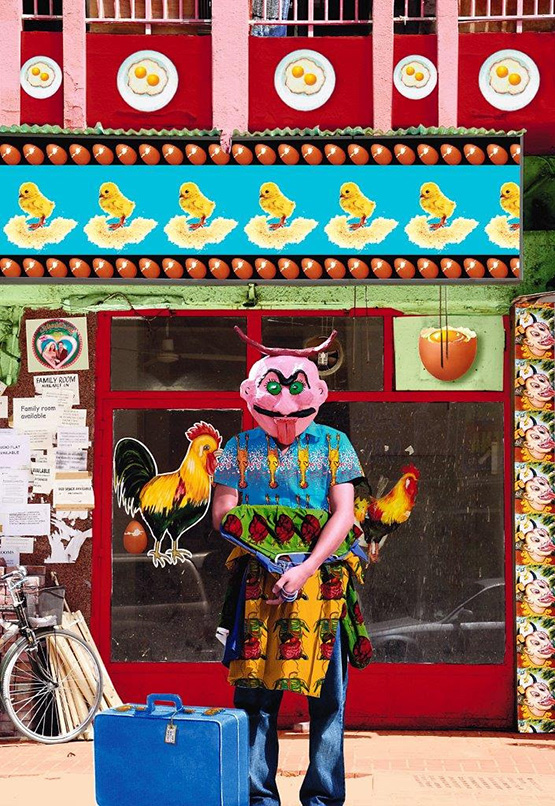 Presenting works by Malakeh Nayiny and:
Alireza Adambakan – Ala Ebtekar – Mohammad Eskandari – Asghar Aharipour – Mehrdad Jafari – Azam Hosseinabadi – Hamid Hemayatian – Nasim Davari – Maryam Sepiyani – Nastaran Safaei – Emitis Abbassioun – Shirin Fathi – Hadis Fakhr – Reihane Taravati – Farshid Larimian – Dehghan Mohammadi – Allahyar Najafi.
Opening at Aaran Projects on 20th November 2015.
In Arts, liberated from constraints of reason and logic, artists conceive and combine new forms that enrich our lives, in mythology too, we entertain a hypothesis, to perhaps find answers and solutions to our world which essentially is a puzzle. What if this world were not all that there is?
Humans beings are unique in retaining the capacity for play and amusement. More often than not we forget this gift. The power of imagination which forms our mental image of something that is not perceived through the five senses, should not be underestimated. It is essential to recognize the importance of this force that breaks down borders and teleports us beyond our circumstances, and abilities. A world of wondrous charm and endless stories, unrestrained fancy and extremes that challenge belief.
The artists working in the realm of fantasy, violate in a variety of ways, standard expectations by drastic experiments with subject matter, form and style. Constant fusion of every day with the fantastic, mythical and nightmarish. These trail blazers render a world that blurs traditional distinctions between what is serious, trivial, horrible, absurd or tragic.
Once upon a time, Lamassus and Griffins guarded the Capital city of Persian empire, they still do. An echo of a time where kings were transported to the sky by giant birds, and snakes growing from man's shoulders feasted on human brain, and the white Div was defeated by the super hero and Simorgh was busy saving the albino child. A recurring magical abstractness that permits representation to take a timeless character; recalling the past, expressing hope for future and affirming continuity.