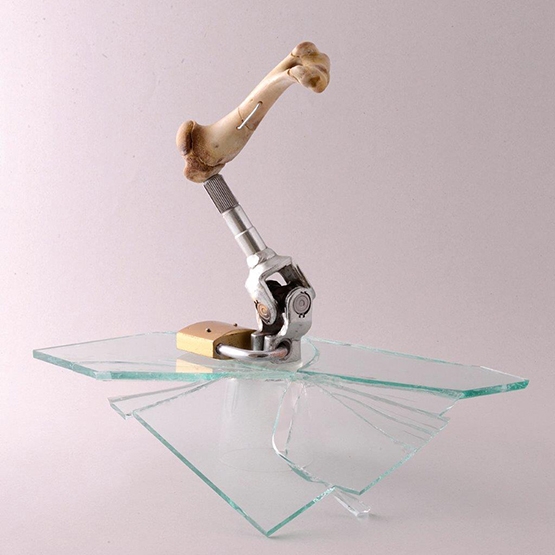 In collaboration with Iranian Association of Sculptors
The very large or "colossal" statues have had an enduring appeal since ancient times, and so does small sculptures, which as personal possessions or small figurines of deities have been found all over the world.
Artists have been commissioned to create large splendid sculptures to mark events and mainly to "exhibit" power and wealth. On the contrary , generally, small sculptures have been for personal use, entwined with personal attachments, and mostly are result of impulses and desires of their creators. Throughout history refined and delicate small statues have invoked positive reaction from the viewers, who find them more appealing and intimate than the glorification that is inherent in grand sculptures. Despite their sizes the small sculptures are often more admired than large scale pieces, because of the fact that the craftsmanship in a small scale is harder to achieve, there is hardly room for error and therefore patience of the creator is always admired.
For the 9th Exhibition of Small Sculpture, 45 artists will be exhibiting their works. Works that cover a wide and appealing array of subjects and materials. What is common in these sculptures is the personal and informal approach, a sample although Small, of the personal language that each artist has applied to reveal their emotions and reflections.
In this selection, ordinary and extraordinary events are touched upon; burning of stray cats along with their guardian in a freak accident (Burnt Cat, by Elnaz Ghaemi), pleasant time spent in Manuchehri House in Kashan (by Sam Nikmaram) to yesteryears and popular women's magazine (by Nastaran Safaei), to fragility of life (by Massih Moshtaghi)…
This exhibition is a sample of different approaches and practices of Iranian contemporary artists who are persisting on their individuality as any other contemporary human being and showcasing what is spun from the heart and woven from the soul.