Suspended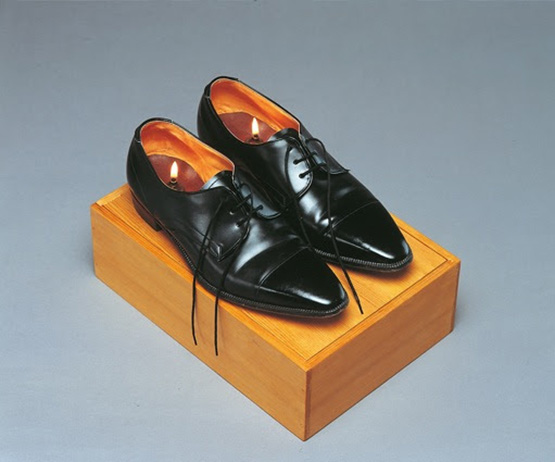 A selection by Behrang Samadzadegan and Aaran Gallery
Fereydon Ave – Hossein Valamanesh
Shaqayeq Arabi – Hamid Arabi – Mohamad Eskandari – Nasser Bakhshi – Fatemeh Bahman Siahmard – Sahand Hesamiyan – Elaheh Hosseini – Baktash Sarang Javanbakht – Amir Nasr Kamgooyan – Shirin Mellatgohar – Nogol Mazloumi – Hooman Mehdizadeh Jafari.
Opening on 25th December at Aaran Projects.
Works assembled in this exhibition are product of poetic subjectivity of their creators; works that travel through time and space and are unrestrained by the realities of the world. Defying gravity (both as a natural force and in complexity of situation), in form and concept, these group of works suggest motion and fluidity and by blending what is stable and what is mobile, gracefully portray the uncertainties of our era and world in general.
The lyrical force of Iranian art and its gentle allegorical curves are part of the concept of this exhibition. The interaction of shifting elements, resembles the balancing act inherent in Persian poetry; the lows and highs, the melody and pace, the harsh and the soft. Forms move through time and space and return to the real world as artistic actualities, ultimately reaching a stability in which all forces are equal.
A number of artists present in this exhibition are known for their exalted style and progressive attitude, next to them we are show casing works by younger artists who are unconventional and unrestrained in their practice. The constellation of these set of works is an attempt to reveal part of what is true and persistent in Iranian art today; a boundless potential for ecstasy and agony, a consistent struggle to deny darkness and to progress despite obstacles, in other words a balancing act.