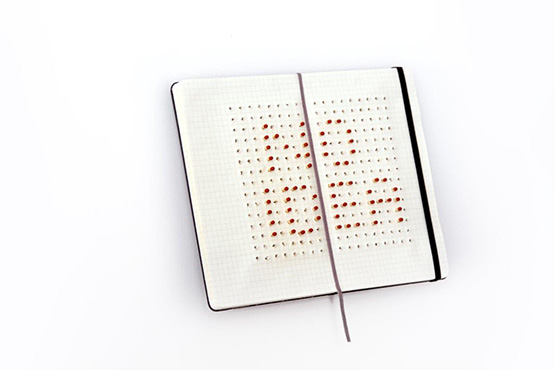 BOOK AS HOUSE
An exhibition of Artist Books curated by Foad Farahani
Mehdi Hosseini, Hossein Valamanesh, Saed Meshki, Saeed Ravanbakhsh, Milad Parvaz, Homa Delvaray, Sina Seifee, Foad Farahani, Maryam Farshad, Behzad Motebaheri and Elmira Mirmiran.
Opening on 26th August, until 12th September 2016.
Aaran Projects
No. 5, Lolagar st., Neauphle Le Chateau.
Tel +98 21 66702233
Working days, except Saturdays 1-7 PM and Fridays 4-8 PM.
Artist books are not meant to be read. They are often indecipherable objects, with uncommon language. Images are words and colors and textures replace narratives.
Contained within the form of a book, they allow for artistic freedom to govern and create an abstraction; different elements are combined to create a space, a house. They are hard to interpret and do not necessarily educate or inform the viewer.
This exhibition attempts to show the diversity in Artist Books created in recent years by Iranian artists of different generations and oeuvres.
For the catalogue of exhibition curator Foad Farahani writes:
Artists' books are multi-dimensional,multi lingual and multi media, and are "magical spots". A medium that in absences of phrases (weightlessness) is materialized in a temporal chain. Here what is meant by book, is a place not only to deliberate in but to reside in; substantiated in the form of language, in the delay of utterance, in the intended timing and spacing (of the page) or in a temporal-spatial continuum.
Artist books are personalized element of a structure. Book is a structure, a "House" perhaps. Opening or not, entering, pausing, rooms…spaces…pages, forward, backward and to leap from one to another; thus spaces are reordered.